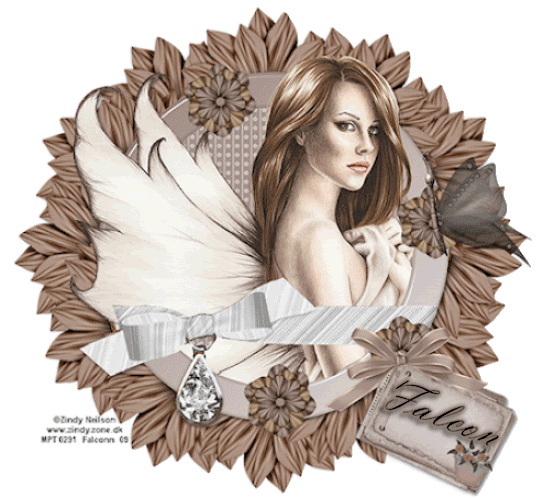 Supplies Needed
PSP – I used X2 but will work in any version
I used the beautiful artwork of Zindy Neilson
you will need to purchase a license to use this work.
You can be purchase from Here
Please do not use this tube unless you have a license to use.
Scrap kit PTU - Caring Carie by Ali Here
Layers open a new image 600 X 600 (we can resize later)
Copy and Paste DBA Daisy 1 resize 50%
Effects MuRa's Meister – Copies with these settings
Copy and Paste DBA Frame 1 – resize 50%
With Magic Wand click inside frame making sure you click below ribbon also
Selections Modify –Expand by 10- ok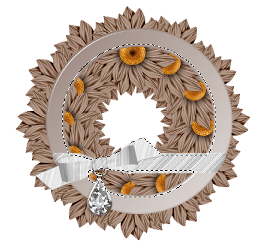 Copy and Paste paper of choice Selections – Invert-Delete.
Open your tube copy and paste below the frame
Now outline the top of the tube and around the wings (see below) using the Freehand selection tool
Then right-click and Promote Selection to Layer move above the frame.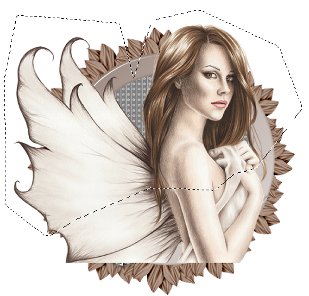 Erase and bits hanging over frame.
Copy and Paste DBA Flower 1 resize 50% then resize 50% again.
Duplicate and place around frame.
Copy and Paste DBA Journaling 1resize by 30%
Image free rotate - 25% to the right
Copy and Paste DBA Bow 1 resize by 50%.
Place on corner of Journaling paper.
Copy and Paste Butterly 1 resize by 40%
See my tag for placement.
Add a drop shadow to all.
Add your © and your name or watermark. Resize and crop.
Or if you wish you can continue to animate the tag.
With Freehand Selection Tool outline the Diamond-
Adjust –Add/Remove Noise 30
Copy and Paste as new animation
Click Undo Button twice then
Adjust –Add/Remove Noise -35
Copy and Past after current frame in AS
Click undo Button twice then
Adjust – Add/Remove Noise -40
Copy and Paste after current frame in AS
Click 1st frame – Edit – Select All